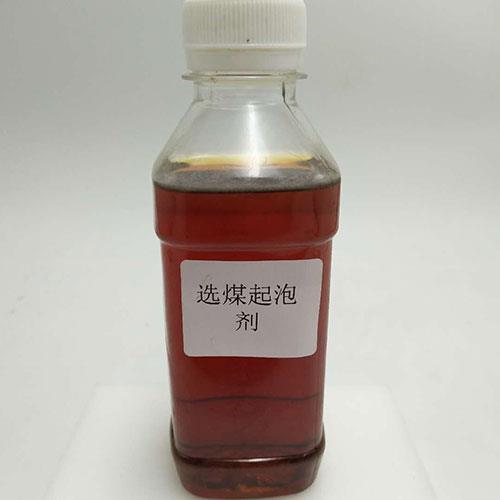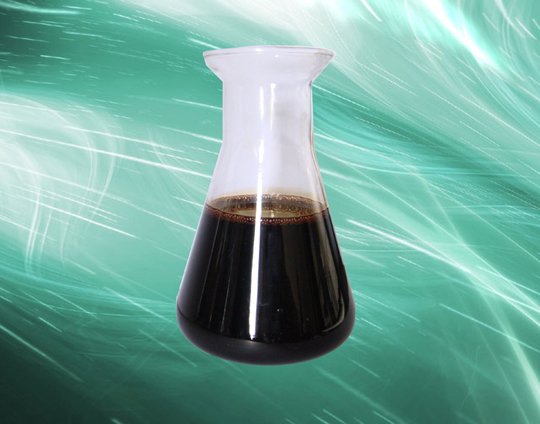 Product performance characteristics: This product is a new foaming agent independently developed after long-term scientific research and practice. It consists of polar and non-polar surfactants, most of which are non-ionic. At present, fusel oil, flotation oil or industrial waste are the main foaming agents, which are harmful to the health of workers because of its high odor and toxicity. Our company's coal preparation foaming agent is a kind of surfactant compound foaming agent specially used in coal slurry flotation. Surfactant has a large adsorption capacity at the gas-water interface, but there is little or no adsorption on the coal surface. It can greatly reduce the surface tension, increase the dispersion of air in coal slurry, change the size and movement state of air bubbles in coal slurry, and reduce the aeration into coal slurry. The power consumption of agitation can also form the foam layer needed for flotation on the pulp surface. Moreover, the product has stable bubble density, good selectivity, fast reaction speed, and is not affected by temperature and PH value, with small dosage. The product has high flash point, non-flammable, non-volatile, safe use, and no obvious irritating odor in use. No precipitation impurities, low solidification point, no need of heat preservation or heating, low temperature in winter will not become thick and easy to use.
Product Properties: Coal preparation modified foaming agent is dark brown or black oily liquid, without bad odor, specific gravity 0.93-0.98, neptunium range 200-350 C.
Product dosage: approximately 0.2-0.4 kg/ton of dry slime, depending on coal quality, slurry concentration, flotation process and artificial operation and other factors will change.
Standards for product quality implementation:
| | |
| --- | --- |
| 项目 | 指标 |
| 外观 | 深褐色或黑色油状液体 |
| 密度(20℃)g/cm³ | 0.93-0.98 |
| 羟值(KOHmg/g)≥ | 290 |
| 酸值(KOHmg/g)≥ | 20 |
| 残液(V/V)% | 0.5 |
Packaging and transportation of products: in iron drums, 200 kg net weight per barrel or tanker transportation.
Storage: It should be stored and transported at room temperature, dry and ventilated warehouse. Shipping should be carried lightly, handled lightly, collision avoidance, fire prevention and sunscreen.