(Alternative to Dioctyl Phthalate and Dibutyl Phthalate)
Name: DEDB code: 9588
Molecular formula: C18H18O5 molecular weight: 314
Structural formula: -COOCH2-CH2-O-CH-CH2OOC-
Technical Indicators:
First class and second class
Appearance white odorless transparent liquid
Color (APHA) = 2060
Ester content:%>99.590
Acidity: (measured by phthalic acid)%<0.010.06
Flash Point (Opening Cup Method) (> 195160)
Heating reduction (125 C, 2 hours)%<0.30.5
Chromaticity 80160 after heat treatment
Packing: Iron drum packing, net weight: 200 kg/drum (prohibited water). Properties and characteristics: This product can replace dioctyl phthalate and dibutyl phthalate. It has light color, high plasticizing efficiency, good compatibility, low volatility, low exudation, high thermal stability index, cold resistance and water resistance.

Extraction, ultraviolet resistance, non-oxidation and volatilization, and excellent electrical properties are the new plasticizer in the plasticizer industry, which reduces the cost of plastic products by more than 30%.
Scope of application: Widely used in PVC plastic particles, non-filled calendering film, artificial leather, cable materials, sheets, sheets, etc.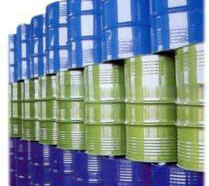 Soft and hard pipes, shoe materials, rubber and plastic strips, foamed materials, film, paint, rubber, plexiglass, printing ink, plasticizing paste, vinyl acetate emulsion adhesive, etc.
Note: Poly-alcohol-free benzoate is a new plasticizer in our country. It has been widely used abroad as early as the 1970s. It is used in the moulding of PVC products. United Carbide Company (V.C. C.), Vsicol Company, Harwick and other companies in the United States have produced this plasticizer in large quantities.
*** Under the guidance of experts, polyol benzoate has been successfully developed, which is consistent with the structure of similar products abroad. Physical and chemical indexes have reached the standards of similar products abroad. It has been widely marketed. More importantly, it can be matched with DOP and DBP. The plasticizing effect is better, which greatly reduces the cost of products and improves the profit of plastic enterprises.